Our athletes at the world aquatics championship
Three of our students contributed to the enhancement of ELTE PPK's reputation in the competition, which was just recently closed. Dóra Leimeter, a women's water polo team member, earned a silver medal in the competition.
The FINA World Championship was arranged in Hungary from June 17 to July 3, where athletes competed in swimming, open water swimming, synchronized swimming, diving, tower jumping, and water polo. The events took place in the capital, Debrecen, Sopron and Szeged.
Several students from ELTE participated in the World Championship, including water polo star Dóra Leimeter, a student of the faculty of Education and Psychology. Dóra Leimeter scored the winning goal in the semi-final match against the Dutch national team, 13-12, and the team advanced to the finals. Our national team fell to the United States in the final, concluding the tournament with a silver medal.
Our ELTE PPK student, Ádám Tegledy, took sixth place in the 200-meter backstroke event. We also have Boglárka Kapás, who came in ninth in the 200-meter butterfly as a member of the Hungarian women's 4x200-meter relay team.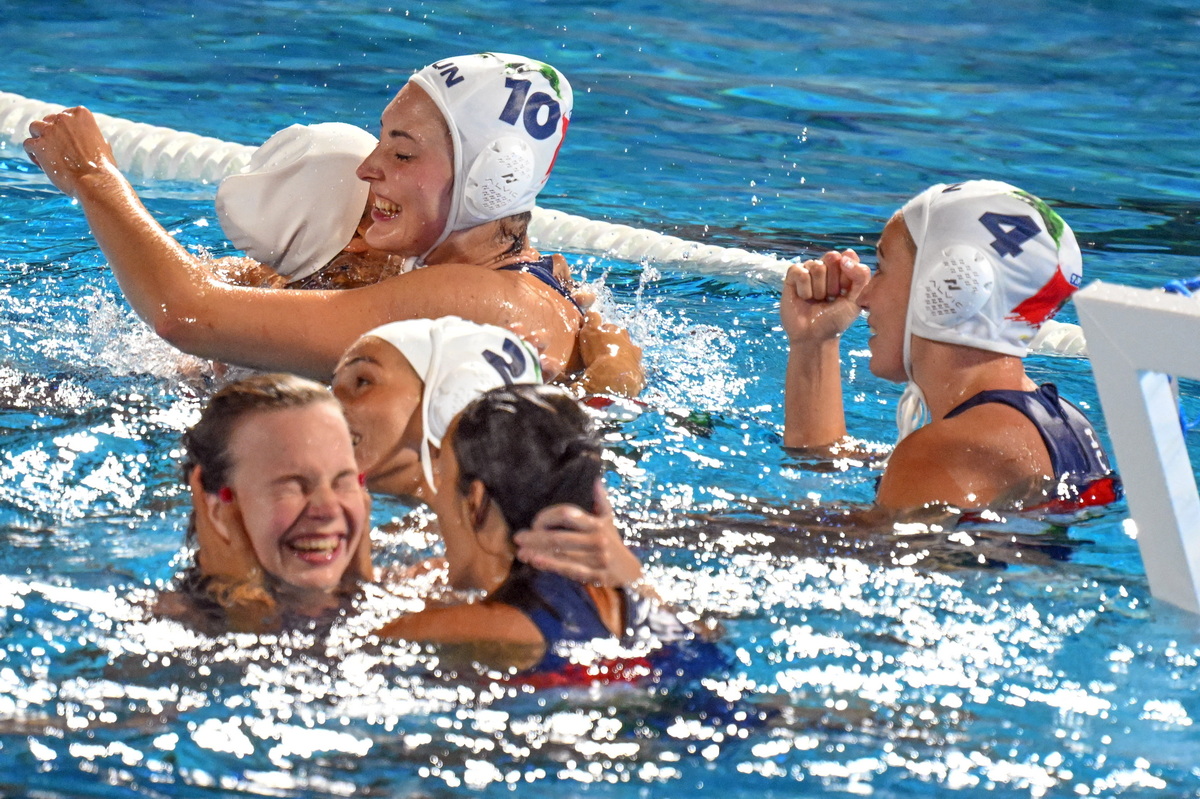 Members of the women's water polo team after the winning semi-final (Photo: MTI / Tibor Illyés)
Source: elte.hu