INDIVIDUAL DIFFERENCES AND MUSIC PERFORMANCE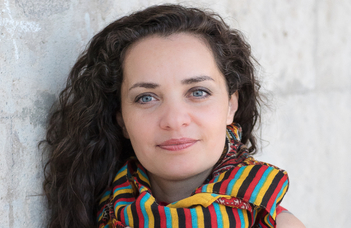 The recent two-volume publication of the Oxford University Press offers the most comprehensive overview of research in music psychology and the performing arts so far. Emese Hruska, assistant professor at the ELTE Faculty of Education and Psychology, contributed to the collective work entitled Oxford Handbook of Music Performance. She and her co-author provided practical advice on how to deal with individual differences.
The handbook, written by eighty researchers from thirteen countries, summarises the latest scientific achievements and the most important theories to date to help the work of musicians, teachers, and researchers. The authors of the two-volume publication cover eight major topics divided into 53 chapters, on as many as 1,400 pages, such as performance psychology, the mental and physical health of musicians, as well as talent development.
The chapter on Personality and Individual Differences written by Emese Hruska and her former colleague, Arielle Bonneville-Roussy, a music psychologist from Canada, is found in the first volume, in the part dedicated to psychology. In their work, the co-authors offer practical advice for music teachers, parents, and students on how to deal with personality, what to do with perfectionism and anxiety. They also address the differences from childhood to the professional level, the distinctions between the sexes, and the choices made among musical genres and instruments. The English abstract of the study is available here.
The Oxford Handbook of Music Performance will be published in April 2022, but it can be already pre-ordered on the publisher's website.

Emese Hruska, music psychologist and assistant professor at the ELTE Institute of Research on Adult Education and Knowledge Management, graduated from the University of Szeged in 2005. In 2019, she earned a Ph.D. degree in music psychology from Roehampton University in London. Her doctoral research focused on self-image, perfectionism, and performance anxiety. Her research area is applied music psychology, which aims to help musicians develop good practices and successfully deal with challenging situations.
Source: Institute of Research on Adult Education and Knowledge, ELTE Faculty of Education and Psychology