Faculty library- remote access from home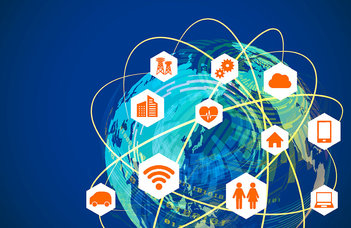 DETAILS ABOUT BOOK EXTENSION DUE TO THE SPECIAL SITUATION
ELTE libraries have also been closed from 12 March 2020. It means that students cannot enter the university buildings, including the libraries; neither to borrow nor to bring back books. As rental periods might expire meanwhile, there might be concerns about late fees.
The ELTE University Library Service that joins all the University's libraries, has decided to order a major general extension in the Aleph library system that registers borrowings.
In all libraries of the University Library Service, we extend the expiry date of already borrowed items until 20 April 2020 centrally, except for expiry dates beyond that date.
Borrowings that expired on 12 March 2020 will be terminated and renewed in a group extension procedure, therefore debts are remaining but not increasing.
Unfortunately it is not possible to return books now, therefore we would like to ask you to keep them and due to the situation, use them as much as possible! :)
We are still in the process of negotiating whether a postal return is feasible. In the meantime, we appreciate your patience.
In the meantime, please, take a good care of yourselves so we can get back to normal life soon!
REMOTE HOME ACCESS
In the current situation, remote access to the university databases might help many people.
You may want to access databases remotely that ELTE subscribed to. You can do that by installing and running the Stunnel software, providing full-text access to ELTE citizens.
Installation and user guide to Linux, Mac
The last step in running the software is to enter your Caesar ID and password, verifying authorized use. You can also use this to access University Webmail and Wi-Fi.
If you do not have a Caesar ID yet, you can make your account here, entering your Neptun ID and password: https://ugykezelo.elte.hu/
It's a good idea to keep a separate browser to connect to ELTE (Mozilla Firefox, Google Chrome, Internet Explorer, etc.), because the browser connected to ELTE as described in Stunnel's description, will not open any web pages after you turn on your computer as long as you click on to run Stunnel and enter your username and password in the pop-up window. You can avoid this little inconvenience with using a separate browser.
You can find the current database subscriptions on the ELTE Library Network's website.
If you need technical assistance, please contact the IIG operators or email them.
Some books can also be accessed online via the ELTE online catalog. Links to these documents are listed in our catalog next to the copy of the book you are searching for, under the Online Access tab. Online access is based on the ELTE IP address provided by the Stunnel / VPN program for home use.
FURTHER OPTIONS:
E-BOOKS IN FOREIGN LANGUAGES
Springer Publisher: More than fifteen thousand books are available in full text from the publisher's e-books as an ELTE citizen (via VPN / Stunnel or eduID). The University librarians have also included these titles and their paths in the ELTE Library Catalog to search in a common interface with publications that are only in print. Alternatively, you can also search directly from https://link.springer.com/books/.
COLLECTION OF INTERNATIONAL RESEARCH REPORTS
Core: The world's largest research collection is open access (accessible online for free) offers hundreds of millions of research documents on one interface.
SEVERAL INTERNATIONAL UNIVERSITY PUBLISHERS MADE THEIR PUBLICATIONS ACCESSIBLE FREE OF CHARGE:
You can check them as well as the list of subscribed databases here.