DOCTORAL TRAINING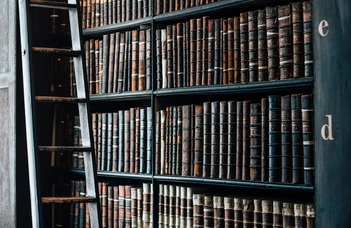 The Institute of Psychology of the Faculty of Education and Psychology, Eötvös Loránd University is situated in the heart of Budapest and is one of the main institutions of Hungarian psychological education and research. The number of our lecturers exceeds 100 and we maintain good professional relations with more than 50 organizations including major Hungarian research institutes.
The doctoral programme in psychology began at ELTE in 1993, and from the outset, covered a wide spectrum of areas of psychology. Within its framework, both basic and applied research has gained ground, and various disciplines of psychology have gained representation. The programme – according to the differentiation of psychological sciences, ELTE's tutoring capacity and the diversified disciplines– was originally complex and divided into several branches, but these branches have also always been intertwined, forming an integrated unit. Over the past two decades, the programme has changed to a small extent, partly owing to the improvement of certain disciplines, partly to personnel changes and partly to the restructuring of the Doctoral School.
Duration of the programme: 4 years (4+4 semesters)
Credit number: 252 ECTS
Type: doctoral, full-time
Language: English
Degree: Doctor of Philosophy (PhD)
Accreditation number: FF/597-2/2014.