Psychology at ELTE is in the 250 best of the world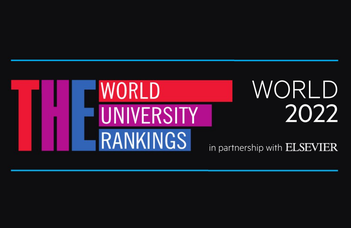 The Psychology programme of the Faculty of Education and Psychology of Eötvös Loránd University (ELTE PPK) has risen to the first 250 in the Times Higher Education ranking. This is a better place compared to last year' result in the ranking measuring the most prestigious universities. The Sport Science programmes of ELTE PPK have also taken the lead in the 2022 evaluation.
The latest ranking of Times Higher Education related to the university ranking of the year 2022 has been recently published. This is the broadest survey of universities and higher education in the world. During the compilation of the 2022 ranking, more than 1600 universities from nearly 100 regions were surveyed according to 11 study fields. The evaluation were based on four pillars: teaching, research, knowledge transfer, international outlook.
ELTE has been preserving its position in the 601-800 category of the ranking. This makes it the second best higher education institution in the domestic field after the 251-300 position of Semmelweis University, according to the evaluation.
In the 2022 survey, the Psychology programme of ELTE enjoys wide recognition for getting the 201-250 position in the ranking. This makes it score 50 positions higher compared to last year's category of 251-300. In Psychology education, among Hungarian universities University of Pécs and University of Szeged are in the first 500 best. In Sport Sciences, ELTE preserved its place among the 500 best. Besides, on the list of Hungarian universities, the programmes of ELTE received the best evaluation in the field of Sport Sciences.
In the Central-European region ELTE PPK also received excellent score. Although the universities of Graz and Vienna offer the best psychology programmes of the region, University of Warsaw has been competing head-to-head with ELTE in the category of 201-250. University of Masaryk of Brno scored 301-400, Charles University of Prague scored 401-500.
Further details of the ranking broken down by study field and country is accessible on the website.