Doctoral defence of Rodrigues Pimenta Carla Liege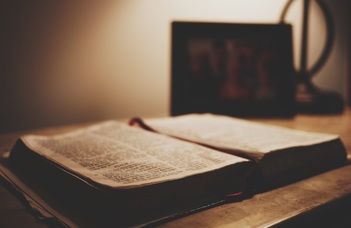 24. March 2023. 10:00
online
2023. March 24. 10:00 -
online
---
The Doctoral School of Education of Eötvös Loránd University invites you to Rodrigues Pimenta Carla Liege's public defence of her doctoral dissertation entitled "Attributes of Higher Education and Quality of Institutional Strategies in Times of Globalization in Hungary and Germany" to be held
at 10 o' clock on Friday 24th of March, 2023.
For the participation on the online dissertation defence, registration is required here (or use the QR-code)*.
Supervisors:
Dr. András Németh
Dr. Zoltán Rónay
Members of the committee
Chair:
Dr. Gábor Halász
Opponents:
Dr. Ewelina Niemczyk
Dr. Gabriella Baska
Secretary:
Dr. László Horváth
Further members:
Dr. Lajos Somogyvári
Dr. György Fábri
Dr. Georgina Kasza
Dr. Éva Szabolcs
* The event will be held by Zoom video conferencing, anyone may participate, but the registration is required via the link above for security reasons. The registration deadline is 12 o'clock, 23rd of March, 2023.
Privacy notice related to the participation in a public dissertation defence is available here.
Help for using Zoom can be found here: https://zoom.us/resources