ASEAN Day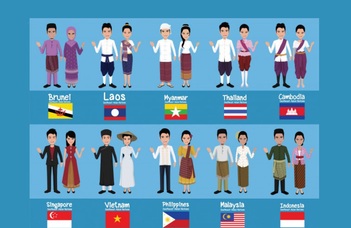 23. April 2021. 13:00 - 17:00
online
2021. April 23. 13:00 - 17:00
online
---
In the framework of a cultural exchange workshop, international students of ELTE PPK will present the "Association of Southeast Asian Nations" (ASEAN) and will hold a virtual tour of the ASEAN Museum.
ASEAN is a regional organization of Southeast Asian states that works to promote economic, political and security cooperation in its ten member states: Brunei, the Philippines, Indonesia, Cambodia, Laos, Malaysia, Myanmar, Singapore, Thailand and Vietnam. PPK students will present the ASEAN community, the alliance of ten member states, their diverse cultures, education systems and attractions. During the virtual ASEAN museum visit, those interested can also learn about the organisation's regional collaborations and multilateral relations.
The workshop will be held in English.
You can register for the event via this registration link.
More information is available here.
The Facebook event can be found here.