Art, Research and Therapy - Online Conference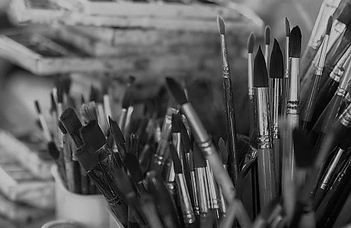 20/05 - 22/05
20. May 2021. - 22. May 2021.
Online
05/20 - 05/22
2021. May 20. - 2021. May 22.
Online
---
At this conference we highlight intersections of art making, therapy, and evidence based research in the field of art-therapy.
Prominent researchers and art-professionals from ten countries provide us with presentations and online workshops. During these three days, we will cover topics such as emotional processing, body image change, trauma recovery, self-help intervention, and more.
You find the agenda and all information here.
Conference will convene entirely online (zoom) and requires preliminary registration.
Attendance fee of the conference presentations for ELTE members (students and staff) is free.
Organizers: ELTE PPK EMIND Laboratory and the Hungarian Art Therapy Association (MMT)